Whether you are a homeowner, renting property or a business Black Hole Storage provides a flexible self storage solution for those in the Salisbury area.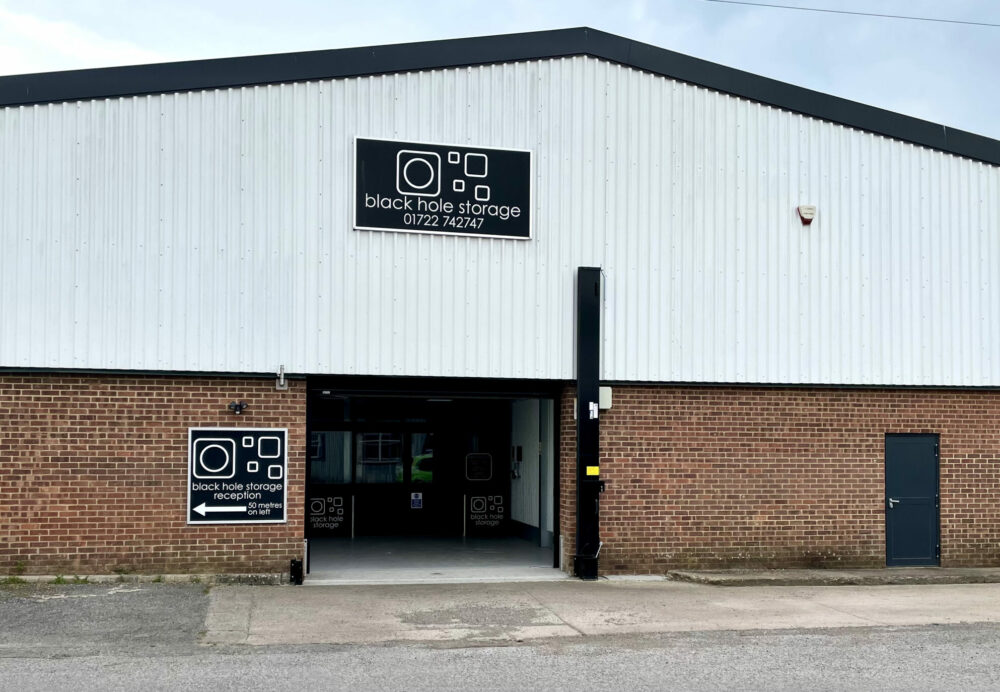 Salisbury Self Storage Warehouse
Our Salisbury self storage warehouse is different to traditional storage companies as it enables you to hire your own secure unit from 25 sq ft in size. You can use this space to store virtually anything you like in a safe, clean, dry and secure location. Calculate the amount of storage space you require on our size your storage page.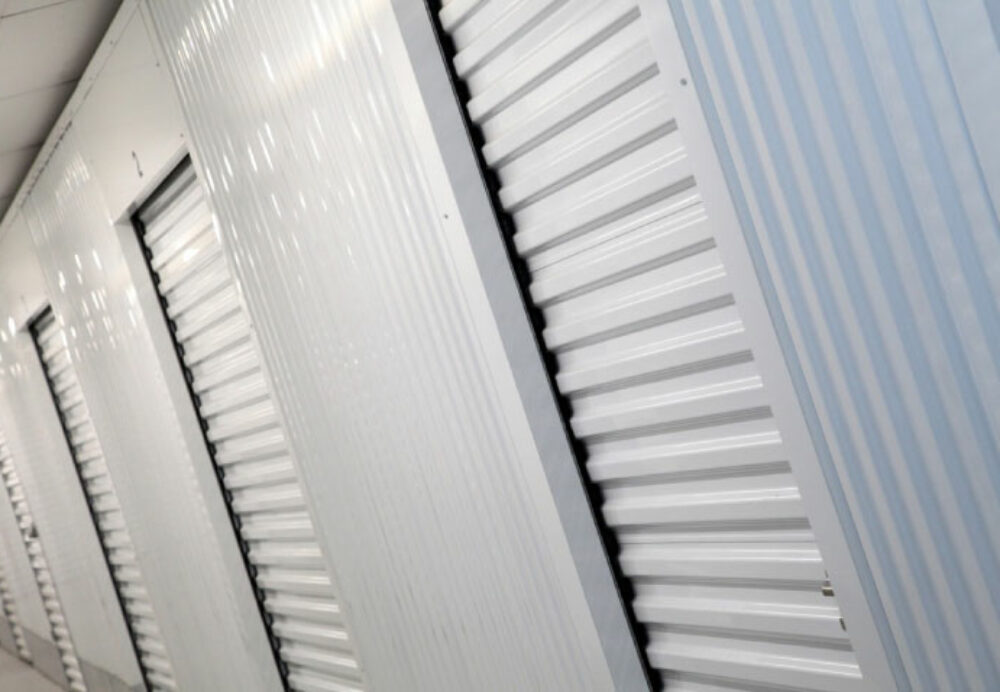 Flexible Self Storage
We have a range of storage options to give you as much flexibility as you need. Your self storage area can be hired on a weekly, monthly or annual basis and you can move out with just two weeks written notice. You will be the only keyholder for the facility and be able to gain access to your self storage unit during normal working hours as often as you like.
Black Hole Storage is conveniently located near Salisbury and is fully equipped with security and safety systems. We have a security monitoring system which is staffed by trained professionals who will be happy to assist with any of your self storage needs.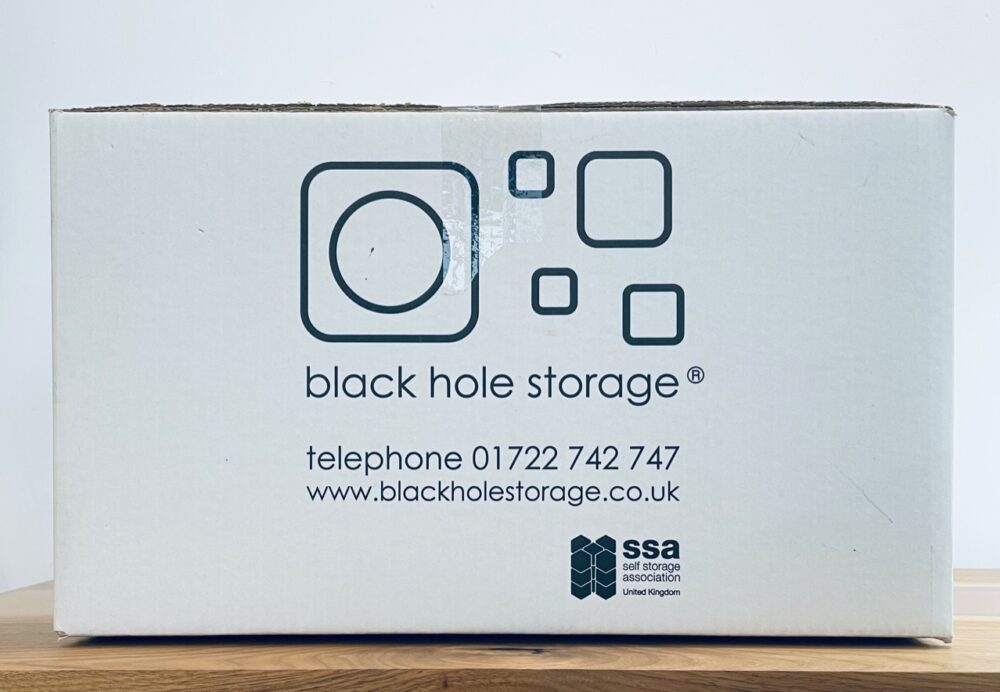 Low Cost Storage in Salisbury
Our prices start from £10 per week (inc. VAT).
We can supply a complete range of packing material and have trolleys you can use to help with adding and removing your storage items.
If you would like to find out more about out self storage solution in Salisbury please choose the type of storage you require:
I would like to say a huge thank you. Having used your services for the last 7 months. My belongings were safe, dry and very secure. Leon, you were absolutely wonderful, always polite, professional and helpful.
- Louise Thomas
Really pleased with the service from Leon and the team. I highly recommend the removal services and the storage unit facilities.
- Ian Standen
Very very happy with this storage company? Clean, dry and immaculate. Ready access and service first class, nothing is too much trouble for them. Rates also very good.
- Brehm Lees
Leon and his team were wonderful. I had self storage as well as a full move where they packed and transported my entire house contents into storage - including an extra van for all the garden pots which had to go to another address. My complicated manoevours were handled brilliantly culminating in the whole lot being moved to my new address. Professional, efficient and reassuring, I would recommend Black Hole storage and removals without hesitation.
- Fiona Fox
I would like to give the highest recommendation for both the storage and the removal services at Black Hole Storage . I had experienced extremely poor service from another local storage and removal company and Leon managed to rectify the whole situation. He was calm , professional and helped me resolve a particularly unpleasant situation with the the other company. He arranged for collection of my goods from the existing storage and transferred them to Black hole . This company genuinely puts the customer first with excellent professional service and fair prices.I would not hesitate to recommend Black Hole storage and removals.
- KC
Thank you once again for the professional service you have provided, I hope your business continues to expand in the future - I certainly would not hesitate in recommending your service to any fellow "furniture storers" I come across!!
- S Smith
Thank you very much for your efficient and friendly way with your business. We recommend you to everyone and wish you the very best for a prosperous and successful venture.
- E & P Rolf
Thanks for your message Leon. Your company is so clean, new and efficient. We have passed good feedback to the Salisbury College in the hope you may get future business from them.
- M Nash
Thank you for the excellent service you gave us. I wish you and your business the success you deserve and will recommend your storage company whenever possible, Best Wishes and Good Luck.
- C Francis
I used Black Hole Storage, in South Newton, Warminster Road, Salisbury, and rate them the best ever for storage facilities, cleanliness, and service - they even help maidens in distress unload!! Leon the manager could not be more helpful - and always with a big smile on his face. I have used storage facilities before, but Black Hole in South Newton come out best for me - and they were also the cheapest in this area. I highly recommend them to anyone in Wiltshire looking for small or large storage.
- Jeannie Kar
I rang the desk yesterday re weekend access , and they were so polite on the phone, it made me very happy that I had chosen your company and will recommend your company on your very good customer service as well as the storage facilities.
- V. Worthington
Self Storage Locations served by our South Newton Self Storage Centre.